About Eagle Eye Inspections
Igor Gladkov, Certified Master Inspector (CMI)®
---
New Jersey Home Inspector
---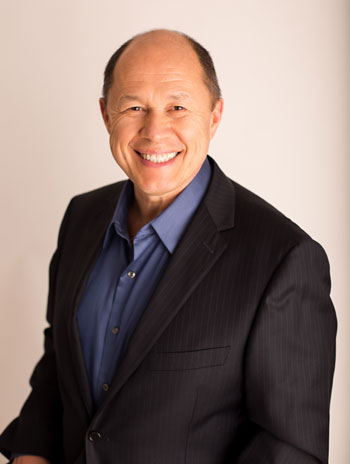 Home Inspector with a Construction Background
Igor Gladkov spent more than 10 years running a construction company, which gives him a unique insight as a home inspector into the issues that many new homeowners face. Because of his extensive experience, Igor has an in-depth understanding of a home's structure, materials, systems and components. He doesn't believe in being an unnecessary deal breaker. Instead, he'll inform you about the pros and cons of the property, along with helping you understand how much maintenance will be necessary to bring your dreams to life.
Igor Gladkov's Home Inspection Credentials
New Jersey Home Inspector License #24GI00161500.
Certified Master Inspector (CMI)® #NACHI17122005.
Radon Technician License #MET 13753.
Commercial Pesticide Applicator Lic# 61689B
10+ years of general contracting/construction business ownership (renovations, design, and construction).
Focuses on making the home buying process less stressful for first-time buyers.
Pays close attention to every detail to create an inspection report you can rely on.
Has personal experience purchasing (or overseeing the purchase of) multiple homes.
Fully licensed and insured.
You need to be able to trust your home inspector's experience and dedication. Igor is committed to providing results of the highest possible quality. To that end, he has earned multiple industry recognized certifications and licenses.
Our Skilled Home Inspector
Igor provides a personal touch during each home and light commercial inspection, which helps put people at ease during a stressful time. He's happiest when assisting homebuyers. Having worked as a general contractor and having run his own construction company for more than 10 years before starting Eagle Eye Inspections, Igor has the skill set and the experience needed to provide you with a thorough and high quality home inspection.
Request Your Inspection Services Online
Professional Values
---
Family is the most important thing to Igor, which is why he started his own family-owned business. These same values extend to his customers; he pledges to give you the benefit of his extensive expertise while caring for you like family. You'll receive a thorough, detailed look at every visible and accessible part of your new home. Igor's ultimate goal is for you to learn everything you need to know to feel confident in your purchasing decision.
Let Igor show you the ins and outs of your new home. Book your appointment today with Eagle Eye Inspections!
What Our Clients Are Saying
Igor came highly recommended to us and he delivered. He did a complete, thorough inspection for us. He is a true professional with attention to detail. We will be spreading the word for anyone […]
Read More Reviews
Igor did an inspection of my home in March and I'm very pleased with his service. He took the time to do a very extensive inspection and looked into all the details of my soon-to-become home and […]
Read More Reviews
Latest Tips From Our Home Inspector
Igor Gladkov, Certified Master Inspector (CMI)® New Jersey Home Inspector Home Inspector with a Construction Background Igor Gladkov spent more than 10 years running a construction company, which gives him a unique insight as a home inspector into the issues that many new homeowners face. Because of his extensive experience, Igor has an in-depth understanding […]
Read More
Igor Gladkov, Certified Master Inspector (CMI)® New Jersey Home Inspector Home Inspector with a Construction Background Igor Gladkov spent more than 10 years running a construction company, which gives him a unique insight as a home inspector into the issues that many new homeowners face. Because of his extensive experience, Igor has an in-depth understanding […]
Read More