Eagle Eye Inspections: Paramus' Premier Home Inspections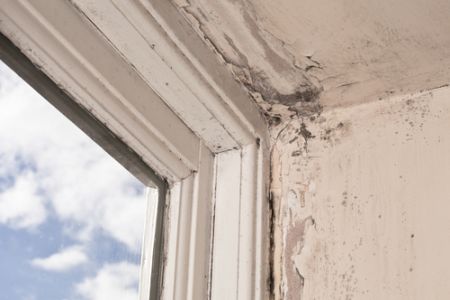 For optimal results from your Paramus home inspections, give the team at Eagle Eye Inspections, LLC, a call. This type of work is too important to leave to an inferior company because it determines the conditions of your biggest and most important investment.
Besides, it's going to be the place where you and your family make memories and call Home Sweet Home. The bottom line is that you don't want to take chances when it comes to the condition.
A thorough inspection and comprehensive report is what we can provide for each of our Paramus customers. This will be the tool you use to decide if you want to move forward with home buying and is instrumental in the negotiations process.
Request Your Inspection Services Online
Why You Need New Construction Inspections
The first thing everyone think is if they're buying a new home in Paramus, you won't have to worry about any potential repair problems, at least not for several years to come. Unfortunately, that's not always the case and you need to protect yourself against even the possibility of something going wrong with your new home. This is where new construction inspections come into the picture:
Human error exists. Simply put, until humans don't ever make mistakes, it's a good idea to check their work. Accidents happen, even with the most established contractor so make sure a bad day at work doesn't leave you with a permanent house problem.
Safety always matters when it comes to your loved ones and the place you call home. Why take chances when a single inspection and a few hours of your time could prevent existing safety issues from developing into something worse?
Seemingly simple mistakes can cost you a lot. For example, a defect like missing or insufficient insulation in your attic could cause your HVAC bills to soar and you won't even know why, for a long time, at least.
Make the wise choice and call us today for all of your Paramus home inspections (bold) service needs.
Recent Articles
For optimal results from your Paramus home inspections, give the team at Eagle Eye Inspections, LLC, a call. This type of work is too important to leave to an inferior company because it determines the conditions of your biggest and most important investment. Besides, it's going to be the place where you and your family […]

For optimal results from your Paramus home inspections, give the team at Eagle Eye Inspections, LLC, a call. This type of work is too important to leave to an inferior company because it determines the conditions of your biggest and most important investment. Besides, it's going to be the place where you and your family […]