New Construction Inspections For Your New Jersey Home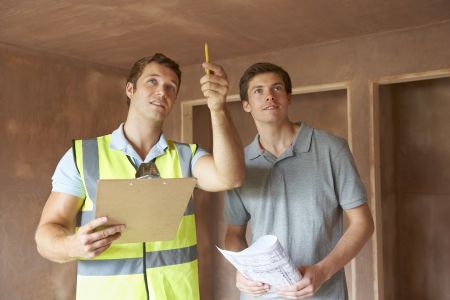 It's easy to assume a newly built New Jersey home is safe, sound, and ready for you and your family to reside in. So do you really need new construction inspections?
There is no better way to ensure your investment is ready to be inhabited than with this type of New Jersey home inspection. Except you can make it better, and that's by hiring Eagle Eye Inspections, LLC to get the job done.
With over a decade of previous experience in construction company management, you can rest assured we know what to look for because we've been through it, firsthand. We've built and we've gone through having our own work inspected.
Ultimately, the goal is to use these new construction inspections process to make sure you're getting what you paid for and that means a home that is safe, sound, and ready for you to move into. It's a minimal investment to be better safe than sorry.
Request Your Inspection Services Online
New Construction Inspection Checklist
If you've never been through the new construction inspections process, you'll want an idea of what's included and here are some examples:
Ground slopes away from foundation and water doesn't collect at foundation
Weather stripping intact for doors and windows
Electrical outlets are tested and proper ones have GFCI outlets
Countertops are even and cabinets installed properly
Floors are level and there are no gaps present in grout lines
Moldings and trim are secure and without gaps
Plumbing works and that none of the fixtures have issues like cracks
Attic has insulation and ventilation and no presence of moisture
Basements and crawlspaces are dry and not showing signs of cracks
The list goes on. You can feel confident that we'll cover the many essential facets that go into making your house a safe and comfortable place to live.
You need new construction inspections before moving into your New Jersey home, so call us now to schedule yours.