Your Trusted Home Inspector in River Edge, NJ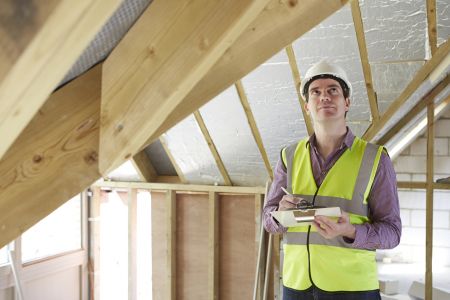 Eagle Eye Inspections, LLC is dedicated to providing locals in River Edge with high-quality home inspections. There is no reason to settle for anything less than the best, when it comes to the work that goes into your house, starting with the inspection you get.
Although you have plenty of options when it comes to the company you choose for your River Edge inspection work, we know you'll be beyond satisfied with the results we provide for you. Any type of real estate investment is worth having inspected to prevent future hassle and act as a bargaining tool.
Before you spend the money, before your move your family or business into the new space, let us provide you with home or light commercial inspection work. It's a minimal way to invest back into your home or business and protect yourself against a wide variety of things that could potentially be wrong.
Request Your Inspection Services Online
Quick Home Inspection Checklist
If you're in the process of home buying in the River Edge area, you can count on our team to conduct a thorough assessment and leave you with a detailed report. This is how you go about making wise choices.
Some examples of what's included are:
Above all else, the foundation is of the utmost importance. If this is compromised, you'll need to seriously decide if you want to get involved with a job of this magnitude.
The roof is another big one. It can be repaired or replaced but you definitely know ahead of time because it's a costly, often time consuming, and noisy job to go through, right off the bat.
Making sure the water runs away from your home for drainage purposes is important. If not, you're eventually going to have water damage and the foundation is at risk.
It also means checking even for evidence of the presence of rodents, like mice or rats. Not only are these pests, they can cause serious damage to your home and furnishings.
Make sure you get the best possible work from a River Edge professional by calling us now for your home inspections.
Recent Articles
Eagle Eye Inspections, LLC is dedicated to providing locals in River Edge with high-quality home inspections. There is no reason to settle for anything less than the best, when it comes to the work that goes into your house, starting with the inspection you get. Although you have plenty of options when it comes to […]

Eagle Eye Inspections, LLC is dedicated to providing locals in River Edge with high-quality home inspections. There is no reason to settle for anything less than the best, when it comes to the work that goes into your house, starting with the inspection you get. Although you have plenty of options when it comes to […]