Mahwah's Leader in Home Inspection Services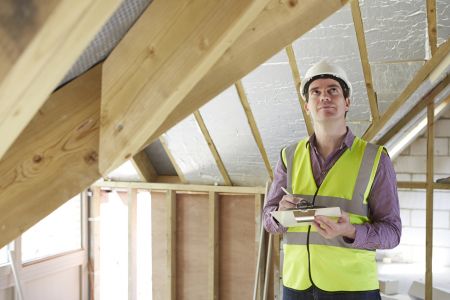 For the place you and your loved ones are going to call home sweet home in Mahwah, there's never a good reason to settle for less than the best. This holds true even when it comes to the home inspections you get.
Not all home inspectors or home inspection processes are created the same. When you make the wise choice to partner with Eagle Eye Inspections, LLC, you can rest assured you'll get the very best service.
With over 10 years of expertise in the field of construction in and around the Mahwah area, you can feel confident that we know what it takes to pass inspections and therefore, what to look for. We're not here to be deal breakers but we are here to ensure that you make a choice you can feel good about, for years to come.
Request Your Inspection Services Online
Safeguard Your Home With Mold Testing
The last thing you want is to end up sharing your home with unwanted visitors – and we're not talking about your in-laws. It's mold and it can be destructive to both your home and your health.
So, before you complete the purchase of your Mahwah dream home, let us take care of mold inspections for you so you can know for sure you're safe. Whether you're required to get one or not, here's why it's a good idea:
A pre-owned home is bound to come with some previous repairs. If any of those involve moisture intrusion, you're at risk of mold. The scary part is a general house inspection may not even catch existing mold because it starts developing in dark and hidden places.
At the very least, mold can be destructive. It can ruin walls, flooring, and more. At the worst, it can literally be deadly. There's just no room in your home to share any space with this fungi.
Or, maybe your financial lender is requiring this as part of the checklist before buying the home you're looking at. The good news is that it will work out well for you because you'll be able to keep your family safe.
We're here to help you with the finest in Mahwah home inspections, so give us a call today.
Recent Articles
For the place you and your loved ones are going to call home sweet home in Mahwah, there's never a good reason to settle for less than the best. This holds true even when it comes to the home inspections you get. Not all home inspectors or home inspection processes are created the same. When […]

For the place you and your loved ones are going to call home sweet home in Mahwah, there's never a good reason to settle for less than the best. This holds true even when it comes to the home inspections you get. Not all home inspectors or home inspection processes are created the same. When […]