Your Trusted Home Inspector in Dumont, NJ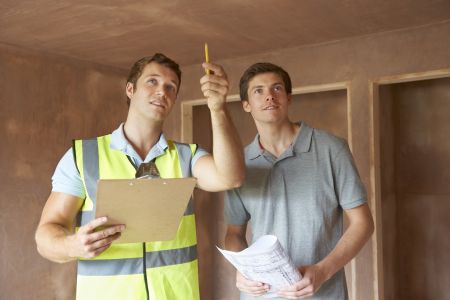 Quality should always matter when it comes to your Dumont home inspections and we're the company to contact for this type of service. At Eagle Eye Inspections, LLC, our name has become synonymous with superior workmanship and results.
We care about taking care of our customers and our professional focus isn't to ruin a deal. All we want to do is arm you with the information you need to make a wise decision and know exactly what you're getting yourself into.
Of course, this is also useful in the negotiations phase of the process. If you're considering buying residential or commercial property in the Dumont area, get in touch with us today.
Request Your Inspection Services Online
Do You Need New Construction Inspections?
It baffles some home buyers in Dumont, why they would need new construction inspections. Simply put, isn't the whole point of going the new construction route to avoid buying someone else's existing headache?
Your brand new, custom built home should be in tiptop condition but you'll still need an inspection and here's how that helps:
The windows and doors should be checked for weather stripping and to make sure there's no issues with the tight seal that should be in place. One minor error on the part of a home builder and you could end up with energy leaks and pest intrusion just because of a minor leak.
The plumbing and electrical will be inspected. Again, a seemingly minor mistake can lead to a serious mishap, such as flooding or, much worse, electrocution. Better to be safe than sorry.
It's essential to check the HVAC system. It needs to be the right size for the home and in working condition. Better to find out now, before you've moved in, than later once you're paying a ridiculous heating and cooling bill each month and have to pay someone to come look at it.
Obviously, there are many more things that will make the checklist, this is a brief rundown of what to expect. Opt for the thorough team and call us for all of your Dumont home inspections, new construction and pre-owned.
Recent Articles
Quality should always matter when it comes to your Dumont home inspections and we're the company to contact for this type of service. At Eagle Eye Inspections, LLC, our name has become synonymous with superior workmanship and results. We care about taking care of our customers and our professional focus isn't to ruin a deal. […]

Quality should always matter when it comes to your Dumont home inspections and we're the company to contact for this type of service. At Eagle Eye Inspections, LLC, our name has become synonymous with superior workmanship and results. We care about taking care of our customers and our professional focus isn't to ruin a deal. […]