Ridgewood's Leader in Home Inspection Services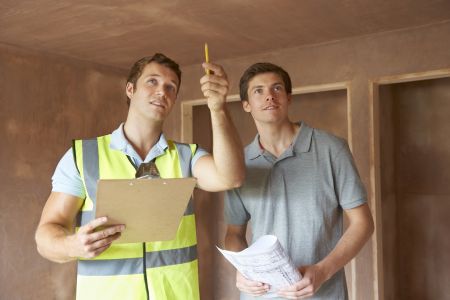 For superior service and results, it's time to make the call to Eagle Eye Inspections, LLC for your Ridgewood home inspections. Our professional industry experience started in something related to and just as important to the field of building inspections – construction.
With over a decade of hands-on experience in construction and construction company management, we understand firsthand what goes into a thorough inspection and just how critical it is.
Ridgewood customers can count on us to go above and beyond to take care of them. Our mission isn't just to meet your expectations; our goal is to exceed them.
Request Your Inspection Services Online
Don't Ignore the Need for Re-Inspections
So, you go through the home inspection process and find issues that need to be dealt with before you can buy your Ridgewood dream home. Now that the issues are supposedly dealt with, how can you be sure everything is as it's supposed to be?
Aside from seeing receipts from the completed work, your best method of protection is going through the re-inspection process and here's why:
It's important especially is the sellers were responsible for getting the repairs done. Let's face the fact that, in order to maximize profits from a home sale, it means cutting expenses, which often means picking the lowest bid on a job. Those repairs are often shoddy, at best, so don't take chances with the place you'll be calling home.
Your financial lender may require it. Before taking out a mortgage, your bank will probably want an inspection because they're not keen on lending money out for structures in need of repairs. This commonly leads to foreclosure. It helps satisfy the lender's concern for the repairs not being handled properly.
Increase the value of your home by getting a clean bill of health, so to speak. If the last report on your home contains some red flags, it means your home value is less on paper than it should be.
Take the safe approach and hire us for all of your Ridgewood home inspections, contact us now.
Recent Articles
For superior service and results, it's time to make the call to Eagle Eye Inspections, LLC for your Ridgewood home inspections. Our professional industry experience started in something related to and just as important to the field of building inspections – construction. With over a decade of hands-on experience in construction and construction company management, […]

For superior service and results, it's time to make the call to Eagle Eye Inspections, LLC for your Ridgewood home inspections. Our professional industry experience started in something related to and just as important to the field of building inspections – construction. With over a decade of hands-on experience in construction and construction company management, […]