The Home Inspection Company in Hackensack That You Can Trust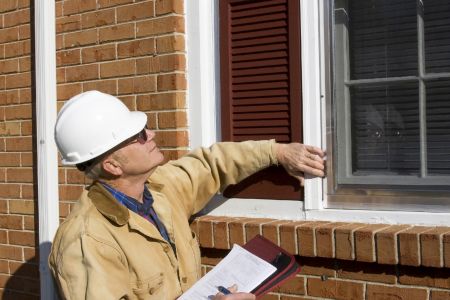 When you think Hackensack home inspections, we hope you'll think Eagle Eye Inspections, LLC. Our proven track record and history in construction for the past decade should help you feel confident about the quality of work we provide.
Making a decision as important as buying a home is a big deal; it's your biggest and most important investment. You need accurate information to help ensure that you're making good choices about your potential purchase.
We give valuable insight that will impact your decision making, as well as the negotiations phase of the process. Before you buy your next, or first, home in the Hackensack, trust us with your inspection work.
Request Your Inspection Services Online
Keep Your Household Healthy With Mold Inspections
When we think about the inspection process, what comes to mind is making sure it's structurally sound, above all else. Then it's roofing, plumbing, electrical, and components like that.
What you may not think about is mold inspections and that's a shame because it's present in more Hackensack homes than you probably realize.
Mold isn't always easy to detect; it develops and thrives in darker places before finally reaching more visible locations. Instead of waiting for it to grow so plentiful it's out in the open, let an inspector detect if you have any existing mold.
Your overall home inspection may even detect previous water damage from something like a plumbing leak. However, as long as the repair was handled properly, the average home inspector may not even delve further to see if there's any related mold issue lying in wait.
This is especially important if anyone in your home suffers from asthma, allergies, or breathing related health issues. However, everyone is at risk of health problems following mold exposure, certain kinds of mold are more devastating than others. Make it a point to keep yourself and your loved ones protected.
Call us when it comes to the work you need completed by a reputable Hackensack home inspections expert.
Recent Articles
When you think Hackensack home inspections, we hope you'll think Eagle Eye Inspections, LLC. Our proven track record and history in construction for the past decade should help you feel confident about the quality of work we provide. Making a decision as important as buying a home is a big deal; it's your biggest and […]

When you think Hackensack home inspections, we hope you'll think Eagle Eye Inspections, LLC. Our proven track record and history in construction for the past decade should help you feel confident about the quality of work we provide. Making a decision as important as buying a home is a big deal; it's your biggest and […]