Top 3 Benefits of Mold Inspections Before Home Buying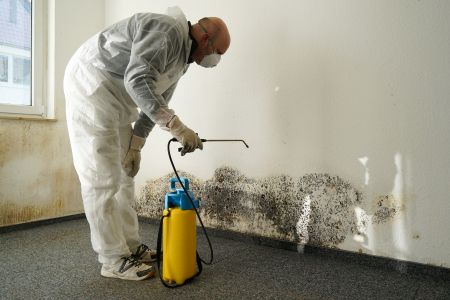 Moving forward with the home buying process all starts with home inspections. Yet, what you have to keep in mind is that there's the general home inspection service and then there's more specific inspections, like the mold inspection.
This is the ideal way to take care of your home and make sure that you get the home you want. There are many things that can go wrong with the home but that doesn't mean it has to be a deal breaker.
The point of inspections is to know what you're up against and be able to use that for the negotiations phase of the process. Find out more about what goes into the mold inspection and why it's so beneficial.
Even the most well-meaning home inspector can miss mold, although they really shouldn't. Keep in mind, they have about 3 hours to conduct an entire home inspection and pair that with the fact that mold likes to develop in dark and hidden places.
Request Your Inspection Services Online
Separate mold inspections are actually becoming commonplace. In fact, your financial lender may even require it before your home loan can go through. The positive thing about that is that it's for your own good, so it's a win-win.
If anyone in your household suffers from asthma, allergies, or other related health issues, this is even more important. Hidden mold can aggravate these conditions and it could take quite some time to discover what's been causing the problem.
In the event mold is detected, it doesn't have to mean the end of the sale. What it does do is open up lines of communication to figure out how to deal with it. In most cases, it becomes the responsibility of the seller to address remediation. If the buyer covers the expense, this is a valuable bargaining tool for lowering the cost of the house, especially since you won't want to move in until you have a clean bill of health.
Don't take chances, call Eagle Eye Inspections, LLC now and let us take care of all of your New Jersey home inspections.