Compare Types of Siding Materials for the Home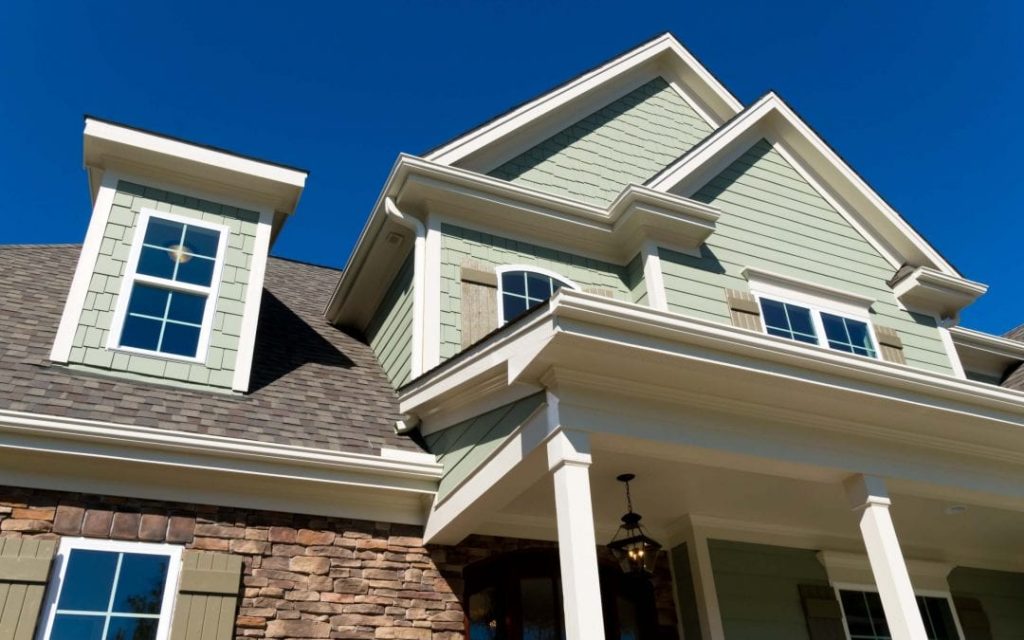 The choice of siding materials for the home is determined by budget, environment, and aesthetics. When shopping for siding, here are some popular options.
Vinyl is a Popular Siding Material for the Home
Affordable cost, easy installation, and minimal maintenance make vinyl siding one of the most common siding materials in the United States. Vinyl siding is available in hundreds of colors and never needs to be repainted. Vinyl siding is lightweight, easy to clean, and durable.
Brick Veneer
Unlike a home that was built with brick, brick veneer is not part of the home's structural integrity. Instead, brick veneer siding is authentic masonry that serves as a cover for the home's wooden frame. Homeowners choose brick siding for its appearance, low maintenance, fire resistance, and durability. Compared to other siding materials for the home, brick is more challenging to install, which increases its cost.
Wooden Siding Materials for the Home
The natural beauty of wood contributes to this appeal of this siding. Unlike other popular types of siding materials for the home, wood siding is vulnerable to insects, rodents, woodpeckers, and rot. Redwood and cedar are prized for their natural resistance to rot but are more expensive than other wood choices. Wood siding requires regular painting or staining to retain its weather resistance. The durability of wood siding is determined by how well it's maintained.
Fiber Cement
While fiber cement siding is relatively new to the construction industry, it has become the preferred choice of many builders. Fiber cement siding is made of wood pulp, cement, and ash, although some manufacturers use sand rather than ash. Fiber cement siding has several advantages over other siding materials for the home. It's not flammable, doesn't rot, and is termite-proof.
Fiber cement imitates the look of wood or masonry siding for a lower cost. Homeowners can order it already painted or it can be painted or stained after installation. Since fiber cement was first introduced to the marketplace less than 30 years ago, this siding hasn't had time yet to prove how durable it can be.
Eagle Eye Home Inspections provides home inspection services to Northern New Jersey. Contact us to schedule an appointment.